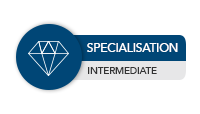 Configuring Web App Builder (TR-52511)
Begins March 31, 2021
Monitor and make sense of real-time data
This course teaches core principles and essential skills needed to enable real-time data analytics through your ArcGIS Enterprise deployment. Learn how to connect to real-time sensors, analyze and visualize a data feed, and send updates and alerts to everyone who needs them.
· Understand ArcGIS GeoEvent Server key capabilities, architecture, and supporting applications.
· Apply best practices to create a GeoEvent service, configure it's data schema, write to a feature service, and visualise the output on a web map.
· Filter real-time data using a geofence.
· Monitor analytics in real time using a dashboard.
View the full table of contents here
Course Dates: 31 Mar 2021
Course Timings: 9am – 4pm AEST
Software Used: ArcGIS Enterprise, ArcGIS Geoevent Server
Suggested Skills: Completion of ArcGIS Enterprise: Administration Workflows or equivalent knowledge.
Course Location: Virtual Classroom – have questions? Check out our FAQ
---
You may also be interested in
Declare Interest
You will be added to the interest list for .
Please enter a valid value for quantity.
By selecting the installment terms, you agree to pay your first installment during checkout and then to pay installments of A $ per month beginning .
Change Payment Plan
Please remove this course from the cart to select a different payment plan.